Welcome to Dungeon Romp
Resources for the tabletop role playing game created by Travis Parker.
---
You can buy Dungeon Romp for $3.95 (it comes as a full-page PDF, and a "4 to a page" PDF for booklet printing).
---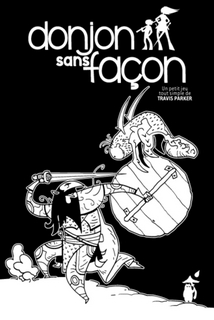 Pour les joueurs francophones, John Grümph a fait une traduction qui se nomme Donjon sans façon (contenant les règles mais aussi des éléments utiles pour la création de scénarios). Disponible en PDF (6€) ou en version papier (12€).